How Users Are Driving Real Change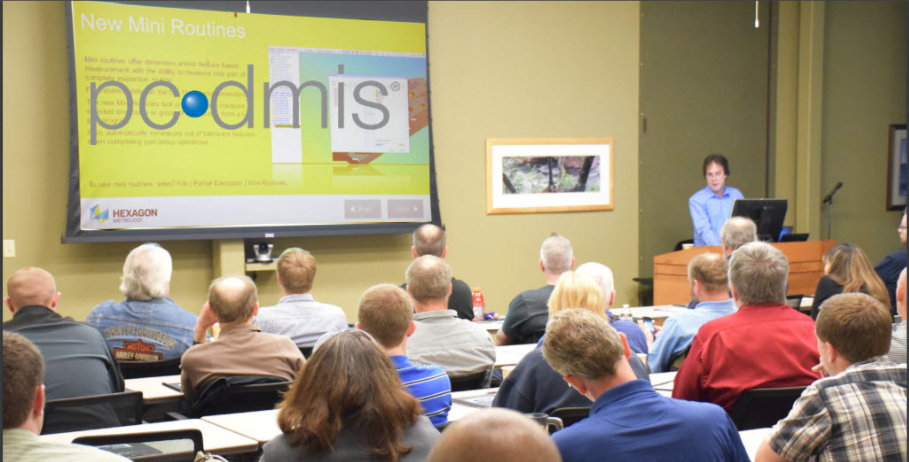 PC-DMIS is the world's leading measurement software with over 70 000 seats in place in 50 countries worldwide and the developers want to hear from you!
Developers can sometimes be overly focused on only adding new features, but as Neil Kay, Senior Manager – Hexagon User Experience Team, puts it: "there is just as much value in refining, iterating, improving and simplifying what we have already." This thinking is the foundation behind the launch of the PC-DMIS Idea Center: a web-based forum that invites users to share ideas and suggestions that they would like added to future releases.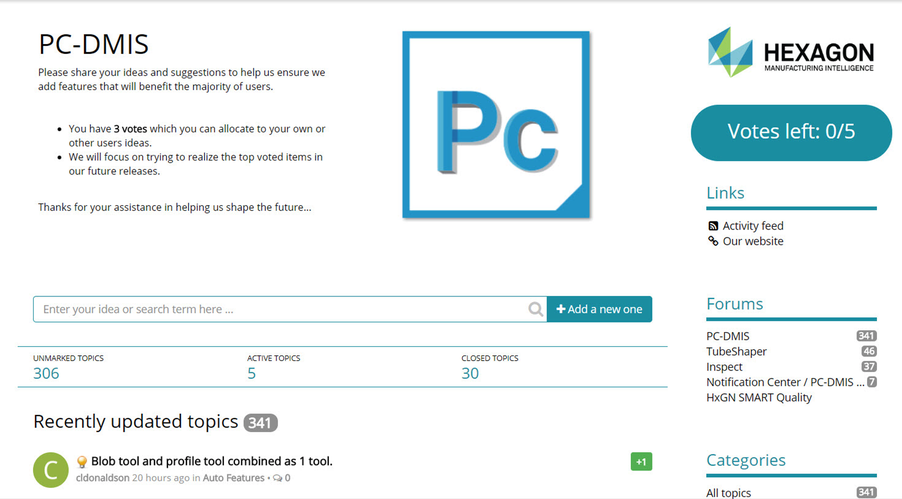 The PC-DMIS Idea Center homepage
Once logged in to the Idea Center, the forum community can submit suggestions, comment on and vote for ideas they like. The most popular suggestions will receive the most attention. With each new release, you will see a handful of enhancements implemented as a direct result of a suggestion submitted to the Idea Center.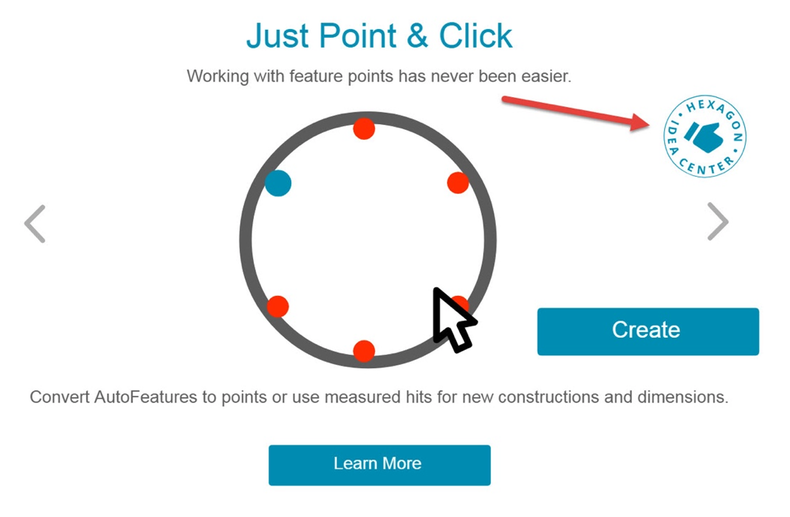 A new feature introduced in PC-DMIS 2018 R1 in response to an Idea Center suggestion

The Idea Center grew out of an initiative by Hexagon Manufacturing Intelligence to create a User Experience (UX) team dedicated to improving the "user friendliness" of their software.

So, with the release of 2017 R1, Hexagon gave voice to the many PC-DMIS users by launching the Idea Center.
Users can access the Idea Center from the Help Menu in PC-DMIS
I was fortunate this year to be given the opportunity to attend the HxGN Live Conference in Las Vegas where I participated in a live Idea Center Session ran by Neil Kay.
Using our smartphones we created user profiles then submitted our ideas. It was fun watching our ideas pop up on the main screen and see the votes tallied for the most popular suggestions. Prizes were given for the top 3 most popular ideas (I came in fourth and just missed the podium - haha).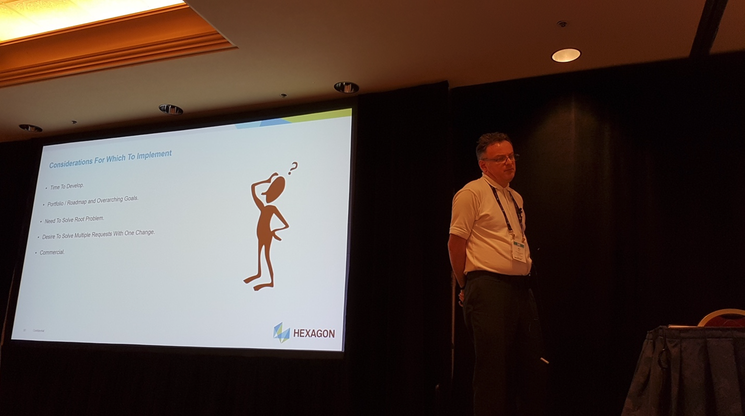 Neil Kay, (Senior Manager, UX Group at Hexagon) launching a live Idea Center session at HxGN Live 2018, Las Vegas)
The I

dea Center continues to grow and is an ongoing project. Submitted ideas are under constant review and the most popular ones often get added to upcoming releases. Membership to the forum is free (and encouraged), so sign up now and you may see your idea be included in the next PC-DMIS release!